This week Y6 have been working very hard to develop their persuasive writing skills.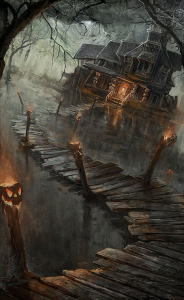 We have learnt how to use many persuasive devices:
emotive language
different sentence openers
rhetorical questions
exaggeration
special offers
statistics
Now try to use these new skills and write a few sentences to persuade tourists to visit this fantastic haunted house location.
Good luck and don't forget your good punctuation choices.